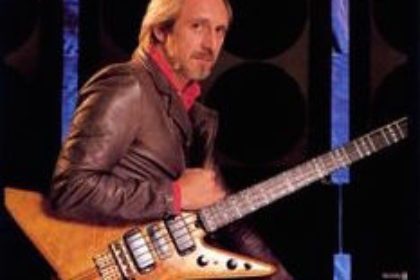 Rick Turner is a legendary luthier.  He has built instruments for many musicians including Jerry Garcia and Phil Lesh (The Grateful Dead), John Paul Jones (Led Zeppelin), Lindsey Buckingham & John McVie (Fleetwood Mac), Stanley Clarke and Carlos Santana (to name a few).  For this interview we focused on what I consider to be the most gorgeous basses I have ever seen by my favorite bassist, the late John Entwistle of the Who.  Rick discusses the origin of the "Explorer" Alembics he built for John and gives quite a bit of insight.
Some of the topics discussed are piezo & magnetic pickups, woods, carbon fiber as well as some rock & roll history (including what Elton John brought on tour with a custom Anvil case, what instrument John McVie used for "The Chain").
John Entwistle has done more for me as a bassist in terms of inspiration than any other.  I consider this interview a small way to pay back him and Rick for being a part of my musical upbringing.  I hope you enjoy the audio interview below.
Thanks,
Ted – Sonic Nuance Electronics
Link to Rick Turner Guitars website
Link to Pics of John Entwistle with these instruments
Podcast: Play in new window | Download (Duration: 45:10 — 47.6MB)
Subscribe: Apple Podcasts | Android | Google Play | RSS | Other